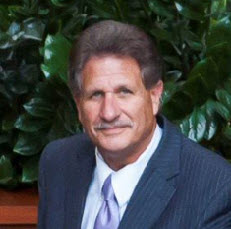 Gary Cohen
Gary Cohen, a native of Philadelphia, PA has spent his entire career helping people.
Gary graduated from East Stroudsburg University and began his career as a speech therapist in the public schools of New Jersey. There he assisted young children overcome speech and language difficulties while helping build their self-confidence. While working a 2nd job on summer break, he chose a new career path and joined Marriott Hotels where he thrived for the next 23 years.
Gary's hard work tackling almost every position in the business and his instinct for helping people resulted in a quick climb up the corporate ladder to Marriott's corporate office in Washington DC as a Regional Director of Room Operations. For the next 5 years, Gary opened 15 hotels in a territory that included South Carolina, Georgia, Florida, Mexico, and Panama. There, he developed annual budgets, wrote policy, and hired and trained operation managers to successfully run the business. In 1983, Gary opened the Marriott Hotel in Columbia, SC as General Manager. He was personally invested in the community, serving on the board and eventually as chairman of Children's Hospital, helping to organize and build the Columbia Hotel Association and the Convention and Visitors Bureau, forming and chairing the Columbia Downtown Business Association and serving on the board and chairing the SC Hotel and Motel Association. In recognition of "extraordinary lifetime achievement, service and contributions of statewide significance", Governor Carroll Campbell recognized Gary with the Order of the Palmetto, the highest civilian honor awarded by the Governor of South Carolina.
Gary retired from Marriott while serving as general manager of the JW Marriott in Buckhead Atlanta and continued his hotel career in Myrtle Beach, Charleston and Greenville, SC. In every location Gary was able to serve his community while assisting his employees to grow and prosper in their position. He explains, "Bill Marriott, Sr. always said, 'If you put your employees first, they will always take care of the customer'." That is a philosophy that Gary has followed throughout his career – not only did he create loyal employees wherever he traveled but also raving fans from his clientele as well.
Later in his career, Gary also worked as a Broker in Charge of two large real estate companies. There he recruited and trained agents, teaching them how to understand and sell real estate.
The experience Gary gained by working in operations, collaborating with city governments, flourishing in a large corporate environments and leading successful teams in real estate gives him a unique perspective on how to succeed in today's business climate.
Gary has three sons who live in Charleston, SC and Jersey City, NJ. He and his wife, Susan, now enjoy the "lake life" in Chapin, SC.