FINDING YOU THE RIGHT FRANCHISE
Our mission is to help you find the right opportunity for the right reasons. No short cut, just straight talk from the most senior industry consultants.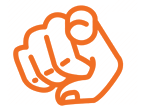 YOU
» GET STARTED

TOGETHER
» LEARN MORE
Our value as franchise consultants is to answer your questions and be your guide.
The YOU Network is a resource unlike any other found in franchising. Its consultant members are the most senior, qualified consultants in the industry – all of whom have owned their own business and can speak from both experience and the heart. They have all "been there, done that" and have now pledged to share their experience and knowledge with you – because they love their industry and want to see both it and any new owners that enter franchising continue to thrive – and not be misled by unprofessional resources.

What are the benefits of using a franchise consultant?
The greatest fallacy that occurs among people who are unfamiliar with franchising is their thinking that franchise companies are just lined up and ready to "take their money." There certainly are some franchisors who would be happy to sell to you – without first probing your skills and needs...but happily, we don't work with these companies. The better franchise companies, like those in our private clients group, have very strong qualification standards you must meet before they will award you an opportunity to purchase one of their franchises. Yes, that's correct – you must be "approved" before you can buy. The reason for this is because the strength of any franchise organization is only as strong as its individual owners – and you would WANT to be part of an organization that recognizes this.
As a result, the process of finding a franchise is more like finding a job – complete with interviews! And, like a job search, you can spend countless hours, wading through information, making countless phone calls, sending hundreds of emails – unless you know what you need. And you never feel fully "in control" of the process.
This is where we can help. We interview and pre-screen all companies in our private clients group – saving YOU time and frustration. Our in-depth assessment of your needs – and our ability to direct you to the most appropriate franchises for those needs -- is unsurpassed in the industry. We have a toolkit of educational resources and a proven 3-phase process that is designed to ensure you "cover all of the bases."

What does the online franchise assessment do for me?
Our private clients group of franchise companies consists of opportunities ranging in price from $50,000 to over $2 million. Some of them require industry experience, some not. Some require strong sales and marketing skills, some not. Some require an owner to hire up to 50 people in order to be successful – and if you're not comfortable managing people, this would hardly be a fit for you. Some require working an 80-hour work week, some an average 10-hour work week. And the list goes on…
The truth is, no two franchise companies are the same. And in order to guide you to the appropriate company, we have to get to know – in depth – what you're "good" at doing; what makes you "want to get out of bed in the morning and go to work;" what you "like to do or don't like to do;" how you intend to finance your business; how much you are looking to spend on a business; when you're looking to open up your business…and more.

How is this service free to me?
All of our services are complimentary to YOU. However, we most certainly are paid. We are paid by our group of franchisor companies because they value the education and pre-qualifying service we provide them. And because the law dictates that franchise companies cannot surcharge you when you use a consultant – or offer you a discount when you don't – the price of the franchise to you is exactly the same whether you choose to use The YOU Network, or not.

Can I afford to buy a franchise?
Franchise opportunities range in price from as low as $50,000 – to into the millions of dollars. In order to assess "affordability" you need to look at the amount of liquidity, or cash, you have available – so that you can cover your personal needs until your business begins to show a profit– and the total cost of the franchise.
As a guideline, the minimum requirement to qualify for most lower- priced franchise opportunities tends to be $40,000 liquid and $200,000 net worth – plus "cash to live on." As most franchises are financed beyond a cash down-payment, you will likely need to understand how financing works. Your TYN consultant can help you understand what you can most likely afford, what your financial options might be, and we can get you prequalified for financing.

How do our franchise consultants reduce risk?
The bottom line of the franchising model is that it offers you a business with less risk – as so much has already been done for you. Think about the popular Verizon Wireless ™ TV commercial – where "The Network" is behind you. In effect, this kind of "backup support" is what a franchise provides you, i.e., you are never "alone" having to make decisions in a vacuum.
Our Client Success Stories
Our private client group of franchisors universally tell us that we send them the most qualified candidates. Or that their most successful owners tend to be those who were assisted by one of our consultants. And our franchise buyers are always quick to thank us as well.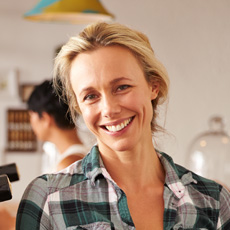 When I first purchased my franchise, I was grateful for the help I received from my consultant. But it was a year later that I called him and REALLY shared with him what I felt. Only then had I realized that I had been guided by a real pro – because my first year of operation was EXACTLY as I had expected.
Chris W, 5-year Franchise Owner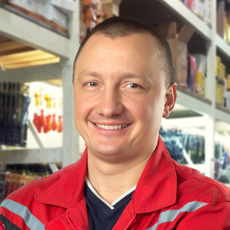 I wanted to thank you for all your assistance in helping my wife and me with our recent franchise purchase. Your experience, professionalism, candor, listening and patience were exactly what we needed to complete a successful search. You took the time to understand our wants and goals before you ever presented the first opportunity. And I really appreciated your follow up during the due-diligence process and after the purchase -- to ensure we are happy with the selection and to offer assistance as we went through the process of opening our store. That certainly exceeded our expectations!.
Eric S, 2-year Franchise Owner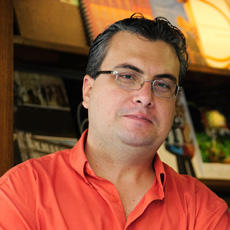 Building my franchise has been hard work – but I feel more "in control" than I ever have before. Of my life, my business, my time, my family's needs. I've learned a lot about myself in the process as well. It's not just the "bottom line" – it's the whole picture. The ability to HAVE A LIFE – and be proud of what I've accomplished.
Tony K, 6-year Franchise Owner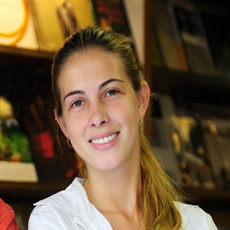 I'm thought, like many others, that the best approach to finding the right franchise was to "hire every consultant I could find and let them do the work." Well, I have to say that I tried that -- and absolutely made myself crazy in doing that. No one came close to your level of service. I have already recommended you, and will continue to recommend you, to anyone that asks us, "how did you find the right business to open?"
Alexis J, New Franchise Owner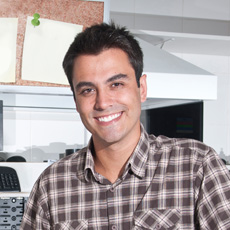 You told me, when we worked together, that with franchising – I could take my business "as high as I wanted to" – as long as I found the right franchise for my particular skills and needs. How those words rang true to me! And still do, every day. I find myself telling people that I feel like I've "caught a rainbow" – as my life has changed so much -- and all for the positive. I know -- "a little corny" – but it's true.
Pat H, New Franchise Owner