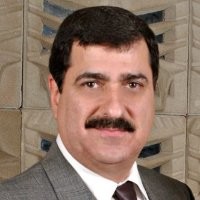 Jim Sebastiano
Jim Sebastiano knows firsthand what it's like to leave Corporate America and take the plunge into independent business ownership. He and his wife are successful entrepreneurs who own a growing a real estate investment company and they were franchisees themselves of a well-known national franchise. His wife currently owns yet another franchise. Best of all, they are still excited and extremely pleased with their business choices.
Jim began his career as a district manager with Baskin-Robbins USA in 1976 and ultimately worked his way up to regional director/vice president for the entire East Coast. Since 1996, Jim has worked at the executive level with several national franchise companies, spearheading operations and franchise training. Throughout his career, Jim's responsibilities have encompassed nearly every element of the franchise model, including marketing, real estate, construction, analysis and consulting. Jim brings the unique perspective of having worked on both sides of the fence, as the franchisor and also as the franchisee. This depth of experience has fostered a keen eye for discerning aptitudes and opportunities — and the vision to put them together.
The match of business characteristics and individual entrepreneurial style is the cornerstone for success in operating a franchise. Jim has learned over the years that these pairings are often found in the most unlikely places. After an in-depth interview with a prospective franchisee, Jim will have a pretty good idea of where to focus the search. His wise counsel, backed by a broad area of knowledge and experience, has proved to be invaluable again and again, by saving his clients time and money and preventing them from making drastically poor decisions.
Jim resides in the Columbia, South Carolina area, and can be reached by email at [email protected] — or by phoning him directly at 1-803-407-6922.