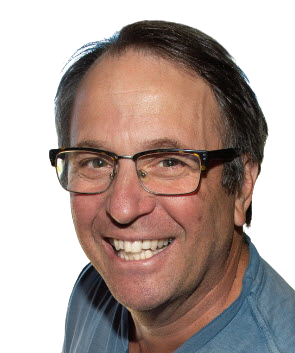 Karl Morningstar
Karl started his corporate life with Marriott Corporation in hotel management in the early 1980's and moved from there to a Swiss real estate consortium managing commercial property in NYC. After several years in real estate, Karl was offered a chance to get back into the hospitality industry as the Senior Manager of Training and Development with Howard Johnson Franchise System (HJFS). In 1987, he became the Director of Operation for New England, responsible for 68 HJFS lodges.

In 1988, like many of his clients, Karl got the "itch" to own his own business and in January of 1989 purchased ownership in New England Franchise Corporation (NEFC). At the time, NEFC was a small master distributor of a handful of American Speedy Printing Centers. As the principle owner of NEFC, representing Alliance Franchise Brands (Allegra Marketing*Print*Mail, Signs Now, Signs by Tomorrow, Image360, Insty Prints & American Speedy Printing Centers), Karl grew his territory to 26 locations with sales in excess of $15M.

The New England region also racked up its share of awards within the Allegra Network, including the Operational Excellence Award (most profitable franchise owners in the country) for the last eight years (2007 – 2015). NEFC success can be directly attributed to the mission, "To enhance the value of the business we serve." In January of 2016, Karl sold the regional rights back to Alliance Franchise Brands.

In September of 2018, Karl purchased The You Network from the founders and is currently it's Chief Executive Officer.

Karl and his wife Cynthia live in Hopkinton, Massachusetts, with their 13 children. Karl is active in his community having founded both the towns youth football and lacrosse programs, coached at every level from high school to youth sports and served as an elected Commissioner of Parks and Recreation.