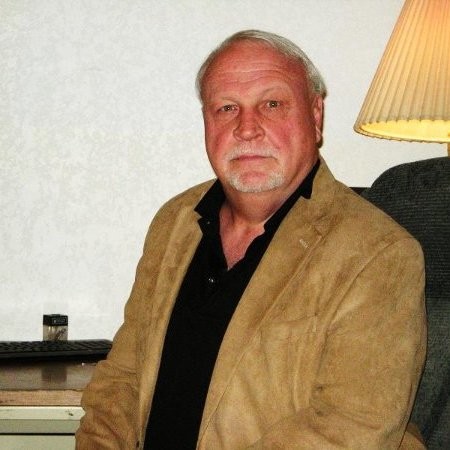 Mark Laughlin
"I always tell my clients they want to be ready when luck comes their way"… offers Mark Laughlin, VP and senior franchise consultant for The You Network. "But I always add that they need to keep in mind that luck is what happens ONLY when preparation and opportunity collide!" So, that's exactly what I do – help my clients prepare for their being 'lucky' in business ownership."
Mark's philosophy on "luck and business opportunity" isn't based in a vacuum. His 40-year career covers leadership roles in corporate America, in franchise management and in franchise ownership – so he speaks from a first-hand, "in the trenches" perspective that's very important to you, as a potential franchise owner.
Mark started his career in the 1970's with Walgreen's and Osco Drug in retail management, and won accolades as a business/store "turnaround" specialist – while also managing the highest volume freestanding store in the Osco chain.
He then got an "itch" to own his own business, so he moved into franchising. Over the next 20 years, Mark had tremendous successes as an owner with three franchise chains: Pip Printing, Molly Maid, and Inches-A-Weigh. As an owner, he built each of these chains to top-performance levels, and then sold them for profit.
In 2003, seeking a more relaxed lifestyle, Mark and his family moved to Cheyenne, Wyoming, where Mark leveraged his broad business experience into IT and sales development roles for leading franchise companies, including FranNet, a consulting
group; Spectrum Home Services, a consumer landscaping, handyman and cleaning services company; and Fibrenew, a leather and plastic restoration service company.
He moved to The YOU Network in 2012 as he felt it offered him the perfect platform from which to share his vast experience with others who were also seeking to better manage their destinies through successful business ownership.
Mark and his wife, Jaye, remain in Cheyenne – while his grown children are scattered around the country. When not consulting, Mark spends his time trout fishing in the beautiful mountains. Give Mark a call; he's knowledgeable, seasoned, and ready to make a huge difference in your life. You can reach Mark on his business line, 307.633.FRAN (3726).